Yoga and meditation have been helping people throughout the ages. Hindus believe that meditation will ultimately lead to enlightenment. The enlightenment felt can be described as an extreme sense of calm and clear headiness that comes from pushing all external stimuli to the side.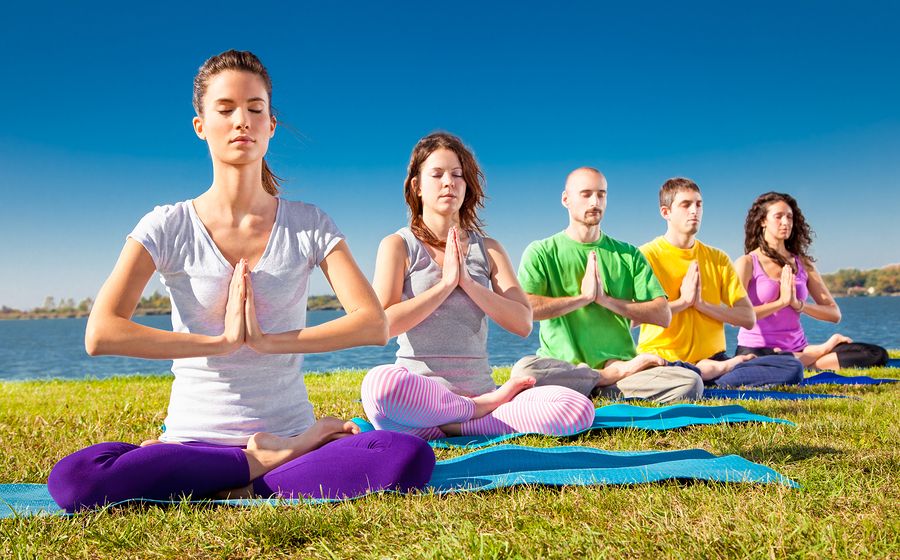 This is to enjoy a moment of peace and serenity that cannot be got through the havoc of dealing with life, which one must put up with.
Yoga has become an increasingly popular exercise. Many enjoy it for its ability to build both strength and flexibility at the same time. Like all exercises, yoga has mental health benefits. Perhaps yoga has the most out of any. Here are several benefits that can be gained from both yoga and meditation:
Stress Management
Both yoga and meditation are an excellent way to manage stress. Through both processes, the mind is cleared and blood pressure is reduced. Meditation helps the mind drift away from external stressors that are upsetting. When one is not thinking about their mortgage payment or gas bill, it does not have the capacity to cause stress.
Many mistake the right process of clearing thoughts out of one's head. They forcefully try to get themselves to stop thinking. This does not work and is not relaxing. The key is to not pay attention to thoughts. Eventually, they will drift away if no attention is given to them.
Improves Concentration
Both meditation and yoga improve focus. In meditation, one is working on the ability to clear useless thoughts from the mind. Once this is accomplished, a clear head is left to focus on productive activities like work or school.
With yoga, a firm concentration is put into positioning and holding the stance. The shear concentration put into this helps one learn how to focus on other activities.
Migraine Reduction
Both activities are excellent for reducing or even eliminating a migraine. Many reach for over-the-counter medication that can be damaging to the body, especially the liver, over time. This is also a harmful practice because the body eventually gets used to the drug and it takes more to push away the symptoms of the headache.
Many find that clearing the thoughts out of their head helps reduce their migraine. This is why meditation can be useful. As for yoga, the bridge pose may help. It reduces the tension often felt in the head and neck during a migraine.
Managing Depression
Both activities help to release endorphins that improve mood. Both those with depression and other psychological conditions, like borderline personality disorder and bipolar disorder, may find meditation and yoga to be useful. Of course, people with these conditions should also take any medications prescribed by their doctors.
Understand Their Power
Try meditating and yoga to see how it can benefit you. Many have noticed effects that range from alleviating physical pain all the way to treating symptoms of their anxiety.
Both of these activities can be done by almost anyone. Those who are new to yoga should go to a beginner's class. Going to a yoga class that includes meditation is the best way to learn how to do these activities.